This was a fun little mechanical project: I converted my fixed-gear commuter bicycle from chain drive to belt drive. The belt does not require lubrication and performs much better than a chain in wet and salty conditions.
Drive belts are sold as continuous loops, so they require special bicycle frames with a split in the rear triangle. Prior to undertaking this project, my frame did not have such a split, so some bespoke engineering was required.
Step 1: frame cut open, new holes drilled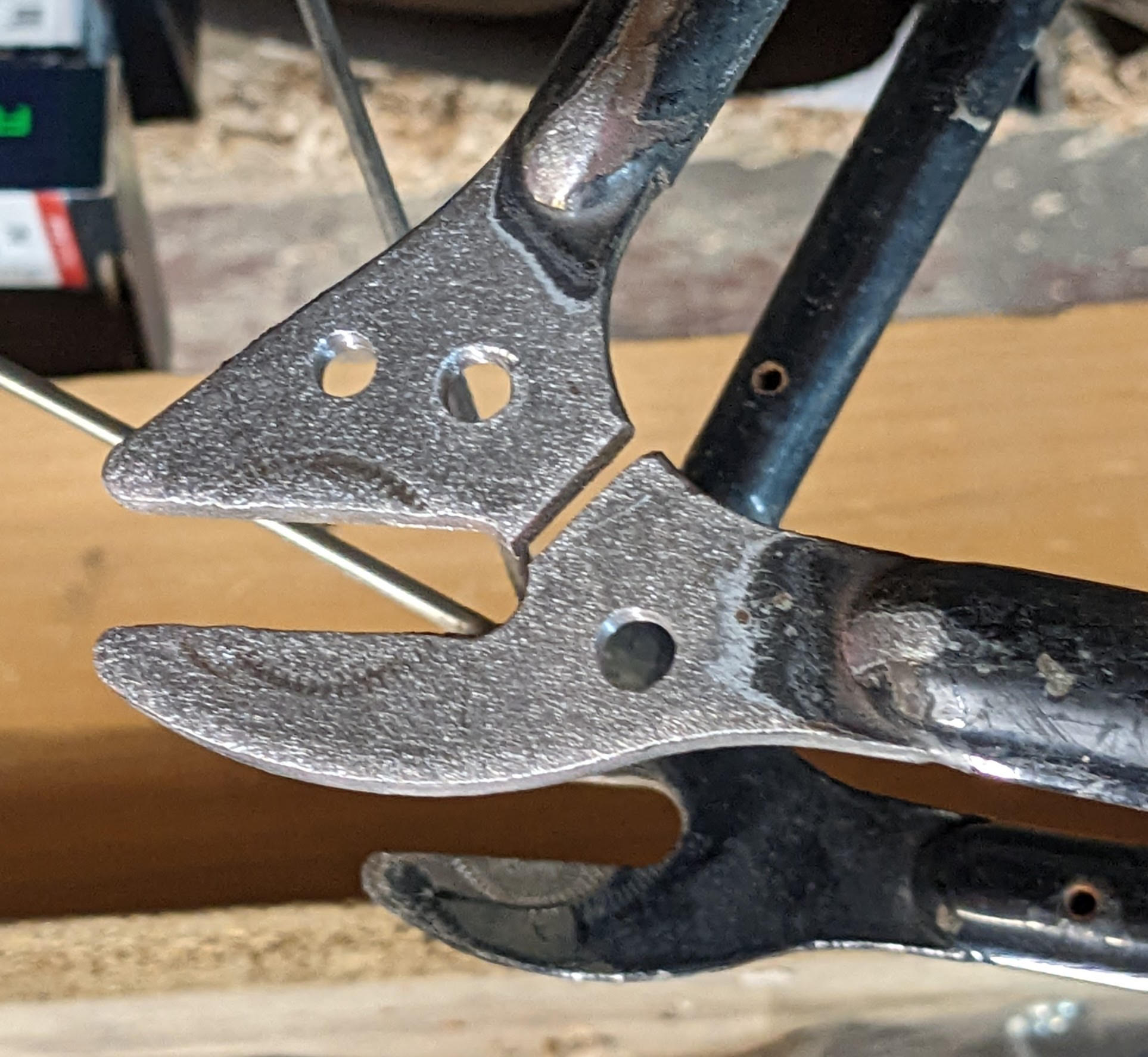 Step 2: custom frame-reclosing bracket designed and ordered from SendCutSend (laser cut from 3/16" chromoly)

Step 3: belt drive parts ordered from Gates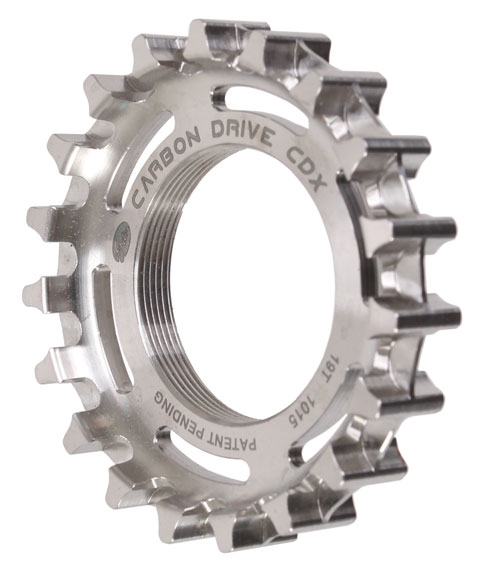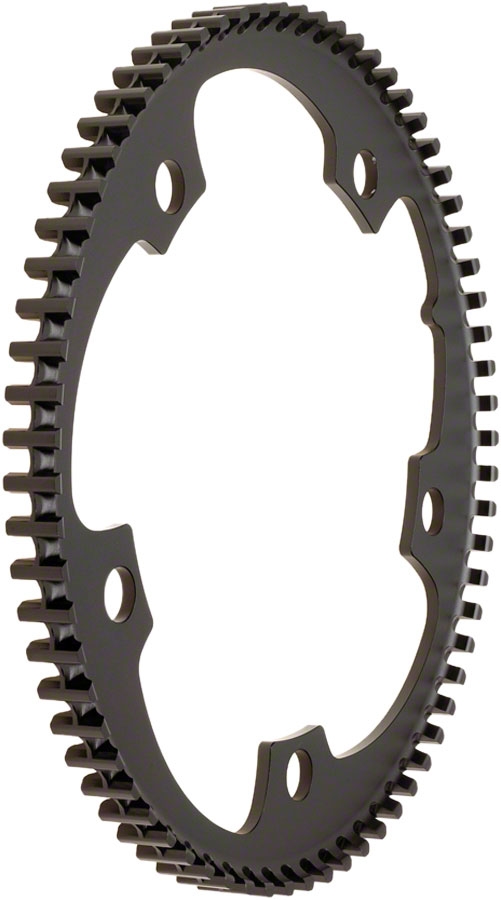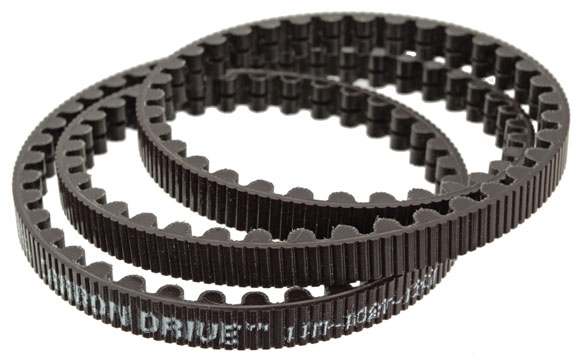 Step 4: put it all together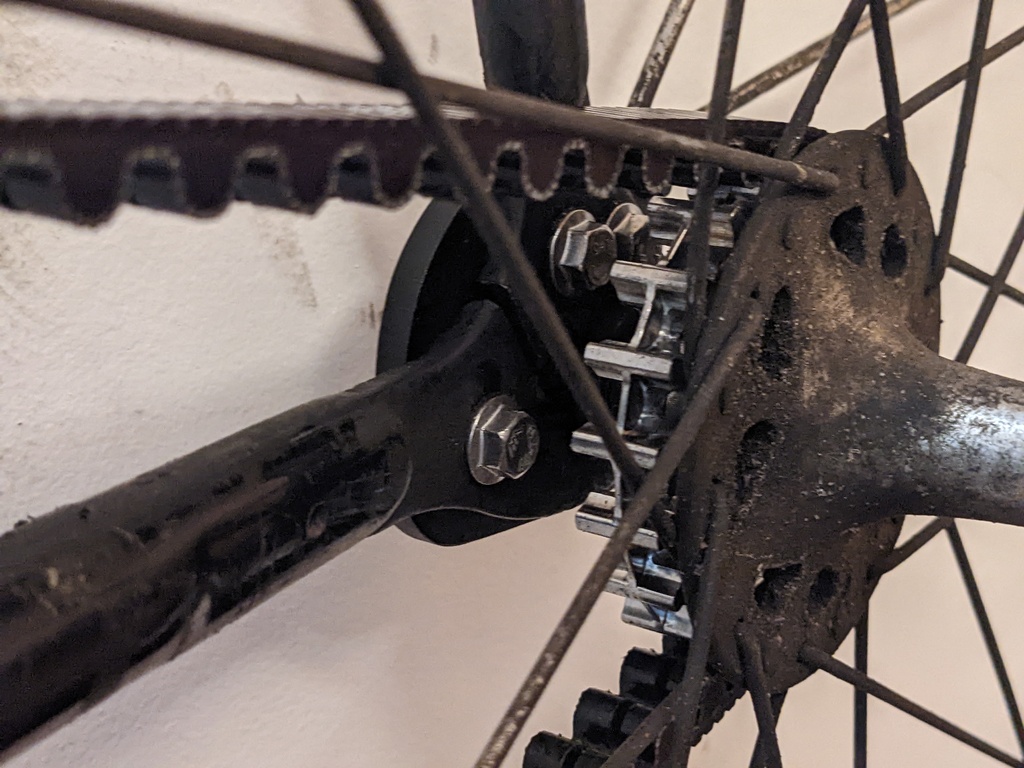 I was initially nervous about tensioning the belt without a tensioner, but walking the rear axle back one side at a time (a trick that's already familiar to fixed gear riders) took care of it easily.
Chainring concentricity was a little tricky to get right. I had to loosen and re-tighten the stack bolts a few times, until the belt tension remained constant throughout one revolution.
The ride is amazing. Belt drive plus fixed gear is a great combination for feeling "one with the road".